Manual Pushing Scissor Lift
Manual Pushing Scissor Lift is a scissor structure man lift for aerial work which can be towed by man power.
It is for one or two persons aerial working purpose.
The maximum platform height is 3m, 6m, 7.5m, 9m, 11m, 12m, 14m, 16m.
And the maximum loading capacity is 300Kg, 500Kg, 1000Kg.
The mechanical structure make the platform stability, wide operating and high loading capacity.
Normal scissor lift lifting power is AC power, DC and both AC&DC power are also available for option.
Scissor lift platform is easily operated by the control box both on the platform and ground. The supporting legs can guarantee the stability of the lift. More safety for workers working on the platform with the guardrail. Besides the AC power, you also can add motorized device for assist walking.
Application for Scissor Lift
Scissor lift platform can be used in the factory, warehouse, public places, stations and so on.
It provides you a good choice for aerial working.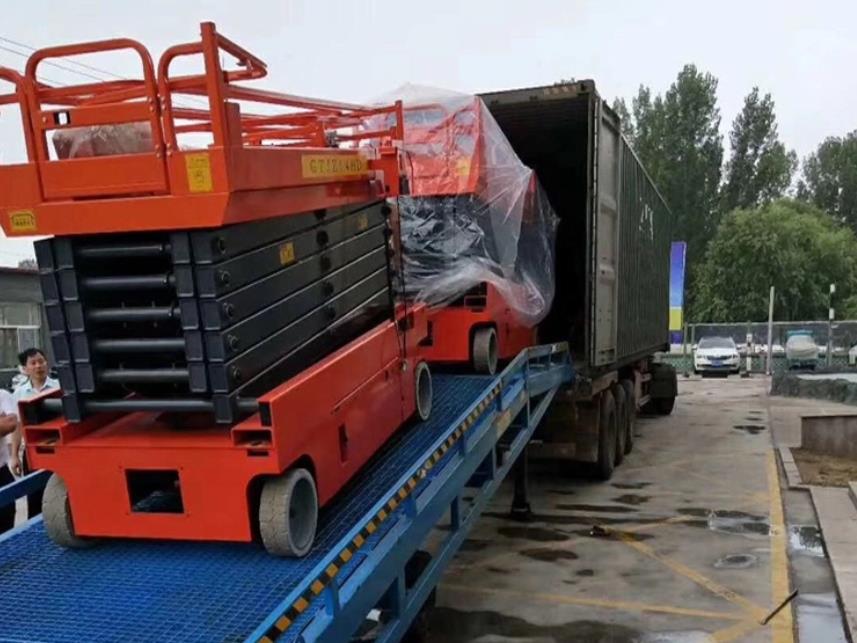 Main Features
1. Pointing control of lifting up and down.
2. Manganese steel lifting arm in high strength with rectangle shape
3. Anti skid floor in platform
4 The control panels are available on the platforms and ground.
5. Fine grinding cylinder in good sealing performance
6. Neatly folding guardrails make it easy to maneuver through doorways, into elevators and throughout other height-restricted areas.

Safety Precautions
1. The operation voltage on the platform is 24V
2. Emergency stop button on the paltform and ground
3. Auxiliary platform lowering
4. Telescopic legs on the chassis
5. Hose burst valve safety
6. Rain-proof design electirc cabinet
7. Fence on the platform