Manual/Electrical Mobile Ramp Portable Loading Dock Ramp For Workshop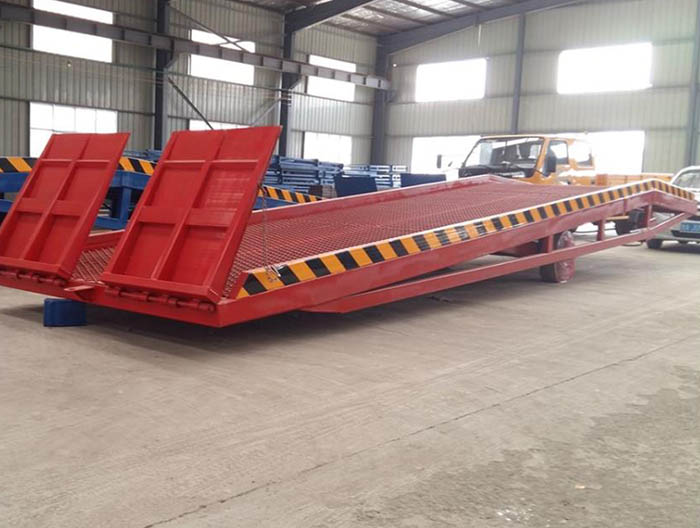 6-15t warehouse hydraulic yard ramp container dock ramp mobile loading ramp for forklift.
It is widely used in the wharf,the platform,warehouse and also according to the different needs of users in the physical dimension and load bearing.
--- it can be designed and produced according to customers' requirements.
--- Loading ramp is suit for material handling, warehouse, wharf, logistics center, working place ect.
--- Hydraulic loading ramp is using the hydraulic pump, and no need the electric power source, can adjust the height of the ramp easily.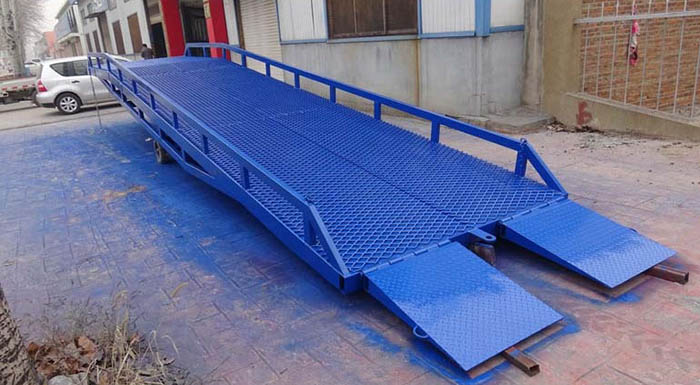 Features:
1. Heavy-duty mobile tyre
Mobile wheels adopt solid tyres, need not inflatable, durable, cooperate to brake pad, guarantee the operation safety.
2. Adjustable height supporting legs
Prevent forklift into vehicle gravity concentrate on vehicle tail produce car overturned. Can fully guarantee the operation safety. The different height to vehicles, suitable for height adjustment of vehicles.
3. Manual hydraulic elevator system
It's equipped with handle hydraulic device adjusting the working height directly ,which don't need electricity.
4. Fold-down transition board
The tail and transition plate and forklift folding hook can be convenient mobile cllimbing.
5. Adjustable length Hinge
Chains hook vehicles, make cllimbing and vehicles even shift always close together.
6. Bridge body structure
Bridge body strength, high bearing capacity bridge by high strength manganese steel body : compound high strength, the characteristics of large carrying capacity.