Automatic Rebar Stirrup Bending Machine
1.Automatic wire feeding system ( CNC ).
2.Large storage capacity can save 500 processing geometric graphics, high degree automation
3.Automatic double wire intake system, high processing efficiency
4. High power feeding motor to ensure bending bar accuracy.
5.The intelligent fault identification alarm system maintenance more convenient.
6. Aerodynamic design observation door, easy adjustment and maintenance, and more security and fast.
7. Heavy-duty design line planes, equipped with a brake and buffer device can prevent chaotic lines caused by downtime
8. High quality special material and high treatment to make straightening wheels, traction wheels, the metering wheel, longer life with lower operating costs
9. Touch-screen console, easy to operate, and more fast.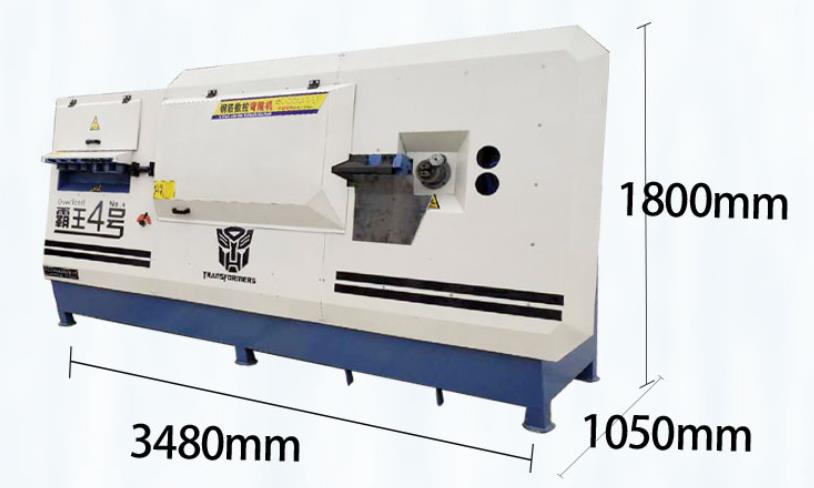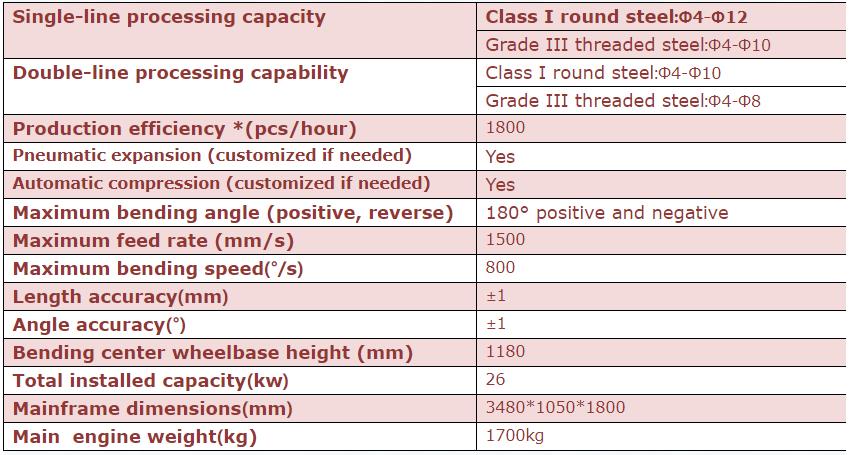 structure principle:
1, by the precision servo motor drive wheel rotation, with PLC and text display instead of stepper motor controller, according to the need to arbitrarily modify the servo motor slow down the curve and the maximum speed of the servo motor to put an end to the impact of mechanical transmission, absolute To ensure that the actual transmission line length and the theoretical calculation of the length of the same;
2, in the design budget, the length of each MM has been divided into 10 pulse, to further ensure the length of the precision settings;
3, adjustable hydraulic cylinder cut, you can ensure the integrity of the circle incision, cutting time and retraction time can be directly modified in the text display;
4, the design of a manual slow feeding, slow return function, easy to operate, reduce material loss.
working
1, the equipment selected sub-drive control high-precision servo motor wire, mechanical transmission selection of precision gear connection, always keep the same line feed accuracy and wire feed speed;
2, shear cylinder hydraulic station equipped with forced air-cooled radiator, double the extension of the hydraulic system components life;
3, the control system using PLC and text display connection, both convenient operation, but also to ensure the stability of the control system, and the design of the production of preset function control machine running.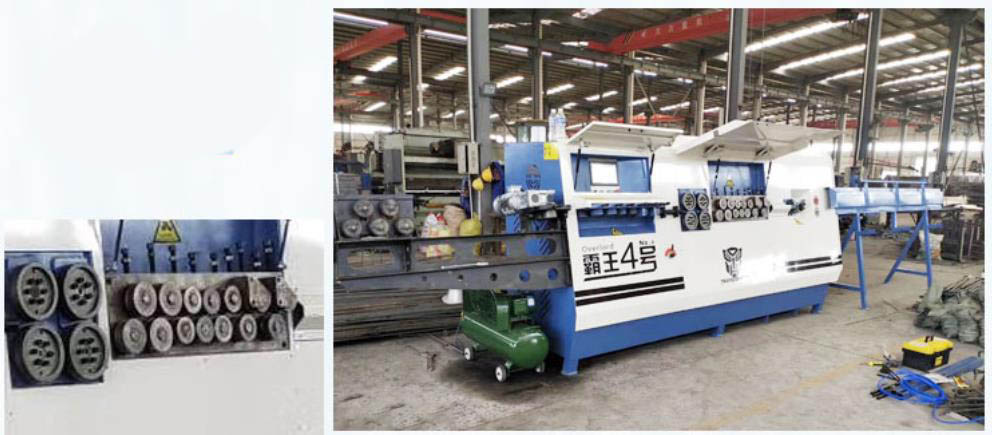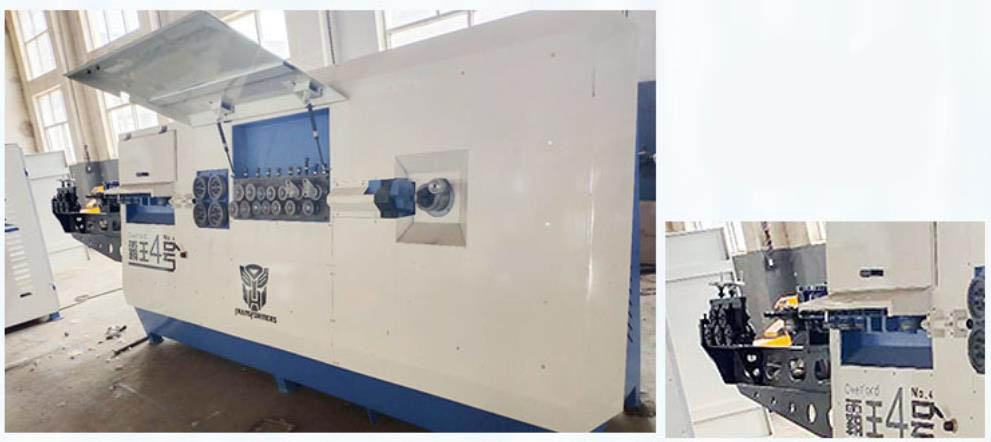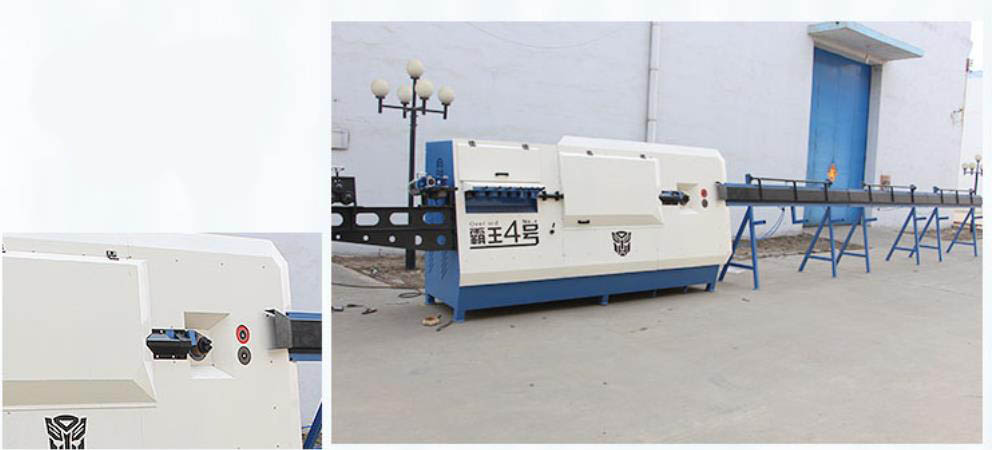 rebar bending machine, strrup bender machine, rebar stirrup bender