CNC steel rebar coil

straighte

ning

and

cut

ting

machine



Our 8-16 rebar straightening and cutting machine has the functions of presetting , automatic counting and stopping , steel guiding.Compared with other manufacturers' similar products,the straightening frame of DS 8-16 adopts the hot rolling process, which has the features of beautiful appearance, strong rigidity, good straightening effect.Hydraulic system is simple and reliable, no oil leakage. We are professional for series of rebar cutting machine,rebar bending machine, rebar straightening and cutting machine and etc. So if any inquiry about the machine,pls feel free to contact us.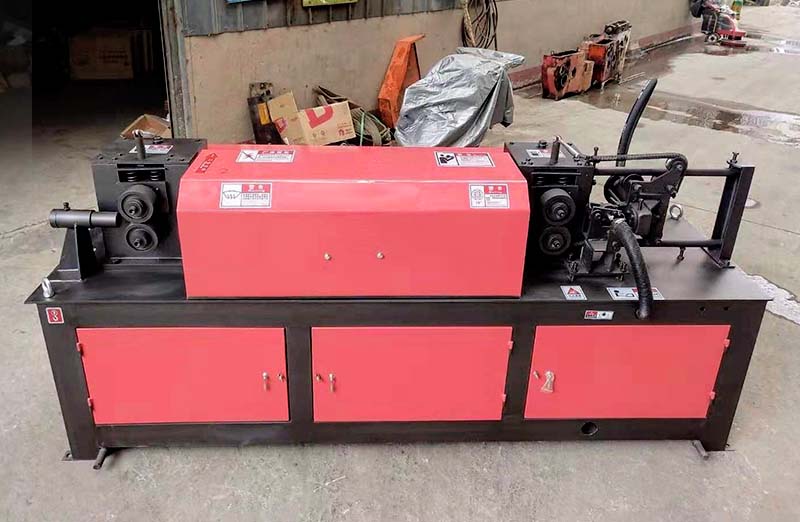 Reinforce steel bar machine main characteristics
1)Adopting adjustable speed traction to ensure the reliability of the feeding and avoid damaging the steel bar.
2) Straightening wheel, square blade and round blade are high quality alloy steel after heat treatment, which can work under heavy load and have a long service life.
3)This machine adopts CNC operating system, which can automatically stop working after completing the stated number .
4)The machine is zero error form .It saves more materials than the old machine.

Detailed
p
hotos
of rebar straightening and cutting machine
Kindly check the detailed photos of our 8-16 rebar straightening and cutting machine below: