Warehouse Electric Mechanical dock ramp loading machine

Mobile container load ramp is designed with load capacity 6-30 tons, making the goods loading and unloadingeasier from container by forklift, is widely used in the wharf,the platform,warehouse and also according to the different needs of users, its dimension and load bearing can be customized.

---- it can be designed and produced according to customers' requirements.
---The ramp using the hydraulic pump as lifting power, and no need electric power source, can easily adjust the height by hand-cranked.
---Adopting anti-slip checkered steel plate to guarantee good anti-slip performance of the platform
---We use solid tyres instead of the pneumatic tyres which will be more safety and easy to control during operation, it will extend the tyres and the ramps service life.
---Adopting imported sealing member to guarantee good sealing performance of the hydraulic system.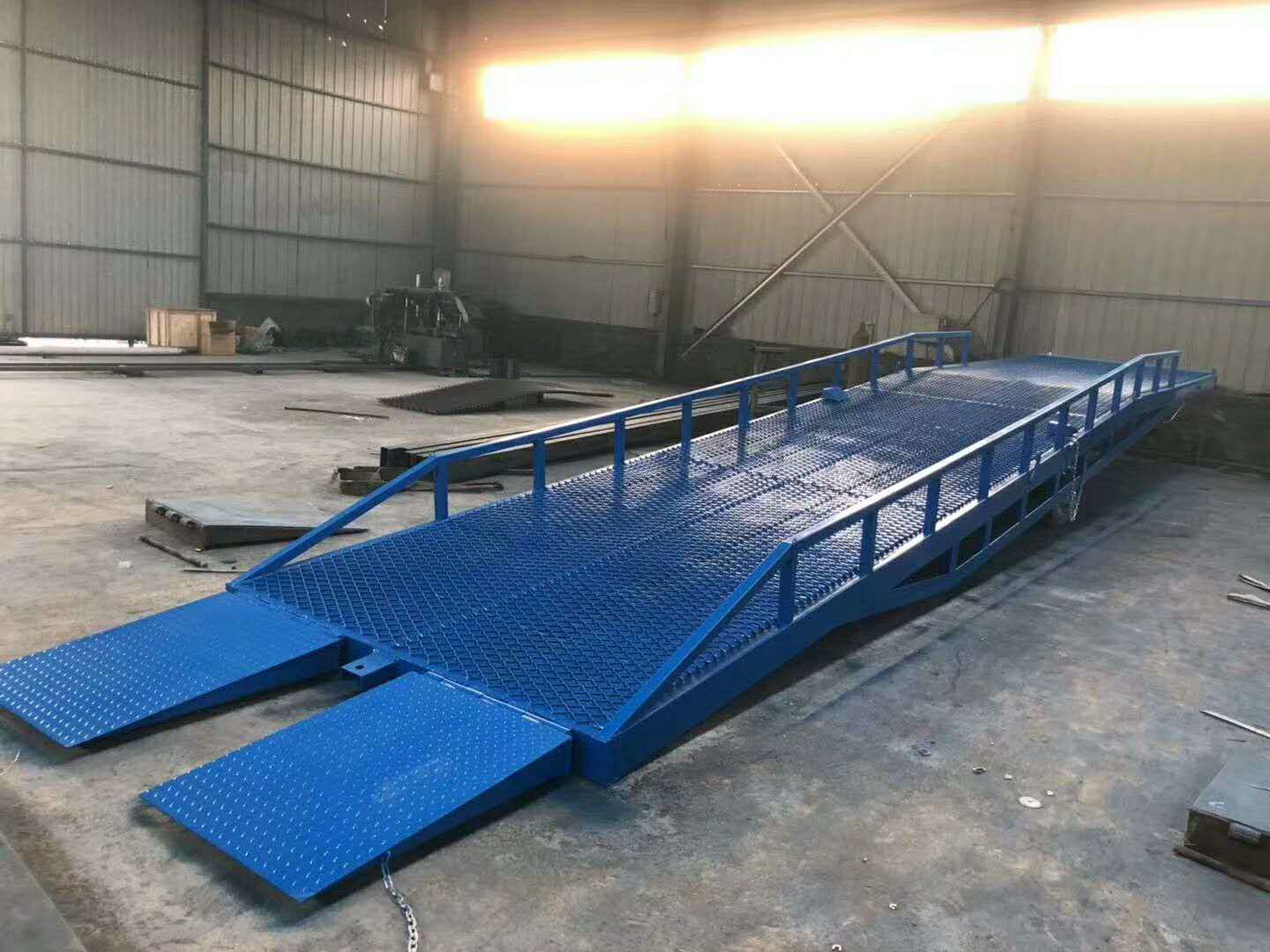 Ramp loading machine characteristics

•Adjustment mode is optional: manual or electric or manual-electric multi-use
•Sandblasting shot blasting rust cleaning.
•Electrostatic spray painting. Beautiful, corrosion-resistant, wear-resistant.
•Brand new solid tire. Safer, more durable and stable.
•Joint venture brand cylinder. High output power, low failure rate, and stable performance.
•Special diamond mesh countertops. Non-slip, wear-resistant, prevent forklifts from slipping.
•Reinforced guardrail. Anti-collision, safer.

Hydraulic lift table container bridge loading goods machine details