Automatic CNC Steel Straight Bent Hook Machine
CNC steel bar straightening hook and hook machine;
Steel bar hooking machine--Hooking machine has high degree of automation. It adopts straightening wheel to straighten and not hurt steel bar. It has high precision, high traction speed, high working efficiency, good straightening effect and accurate processing size. It can be used for φ 6- φ 10 The millimeter hot-rolling belt helps steel bars, round steels and cold-pressed steel bars to be straightened, cut and bent once, and is widely used in construction sites and steel processing plants.
It adopts touch screen PLC programmable controller programming, which can be produced by inputting the product size. It can store 20 batches, automatically straighten the feeding and automatically cut off the automatic hook. Simple design, easy operation.
Product Usage
Straightening of steel bars with a diameter of 6-10 mm can be done at one time. cut off. The bending process. high efficiency. The structure of the machine is simple and reasonable. No complicated system. Easy to operate. The failure rate is low. Maintenance and other advantages. Widely used in steel wholesale. Steel processing plant. Used on small construction sites.
The machine has low energy consumption, no light cut, low noise, no vibration, and is equipped with safety devices. It has remarkable features such as high production efficiency, safe and reliable work, low equipment failure rate and simple product maintenance.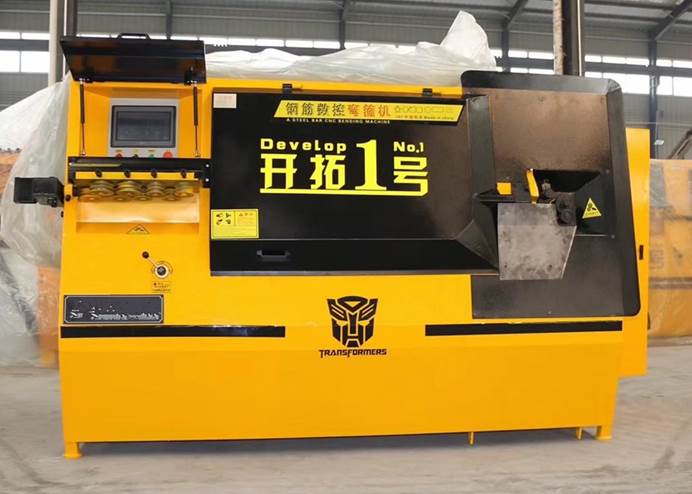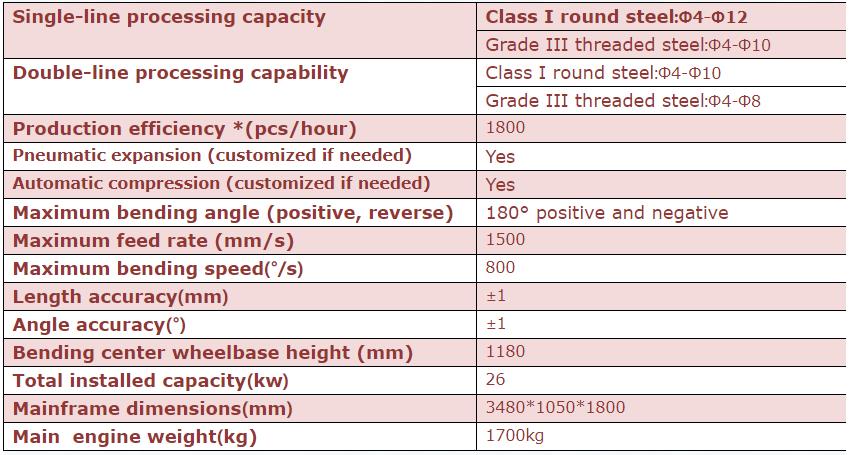 structure principle:
1, by the precision servo motor drive wheel rotation, with PLC and text display instead of stepper motor controller, according to the need to arbitrarily modify the servo motor slow down the curve and the maximum speed of the servo motor to put an end to the impact of mechanical transmission, absolute To ensure that the actual transmission line length and the theoretical calculation of the length of the same;
2, in the design budget, the length of each MM has been divided into 10 pulse, to further ensure the length of the precision settings;
3, adjustable hydraulic cylinder cut, you can ensure the integrity of the circle incision, cutting time and retraction time can be directly modified in the text display;
4, the design of a manual slow feeding, slow return function, easy to operate, reduce material loss.
working
1, the equipment selected sub-drive control high-precision servo motor wire, mechanical transmission selection of precision gear connection, always keep the same line feed accuracy and wire feed speed;
2, shear cylinder hydraulic station equipped with forced air-cooled radiator, double the extension of the hydraulic system components life;
3, the control system using PLC and text display connection, both convenient operation, but also to ensure the stability of the control system, and the design of the production of preset function control machine running.