Automatic CNC steel wire bar bending machine
1.Automatic wire feeding system ( CNC ).
2.Large storage capacity can save 500 processing geometric graphics, high degree automation
3.Automatic double wire intake system, high processing efficiency
4. High power feeding motor to ensure bending bar accuracy.
5.The intelligent fault identification alarm system maintenance more convenient.
6. Aerodynamic design observation door, easy adjustment and maintenance, and more security and fast.
7. Heavy-duty design line planes, equipped with a brake and buffer device can prevent chaotic lines caused by downtime
8. High quality special material and high treatment to make straightening wheels, traction wheels, the metering wheel, longer life with lower operating costs
9. Touch-screen console, easy to operate, and more fast.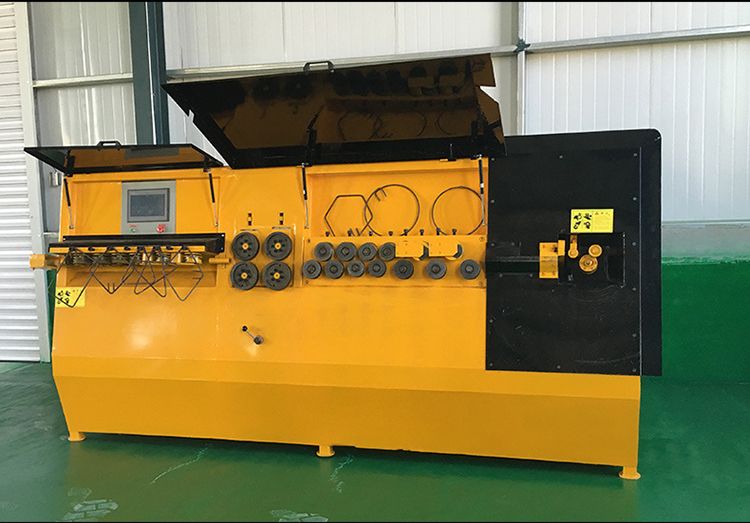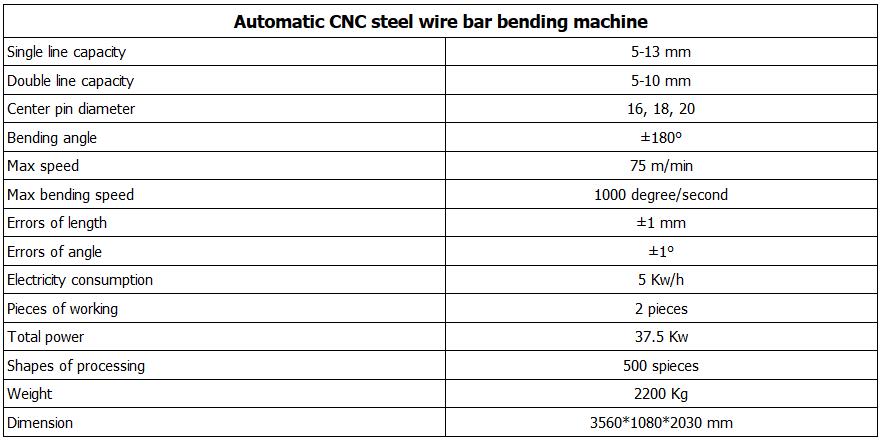 Various steel bar hook bending shapes