Z94 Automatic Common Nail Manufacturing Machine
Product Description
The nail manufacturing machines used for producing vaious normal nails and special nails. And the assortment of our products is complete. It has wide applications, simple operation and reliable running. We can supply various machine fitting and necessay fine auxiliaris to you.
Z94-C Type New Generation, High Speed, Low Noise, Automatic Nail Manufacturing Machine. This Z94 series, new type C nail making machine plunger structure and oil pipe lubrication so as to ensure the features such as high speed, low noise and less impact. Especially, it can make the high quality of clout nails and other special nails used for high speed coilnail welder and nail gun.
Nail making machine are mainly used for manufacturing all kinds of nails.
Both scrap and new steel wire can be used to make nails, It can feed the materials automatically, only 1-2 workers could operate whole plant.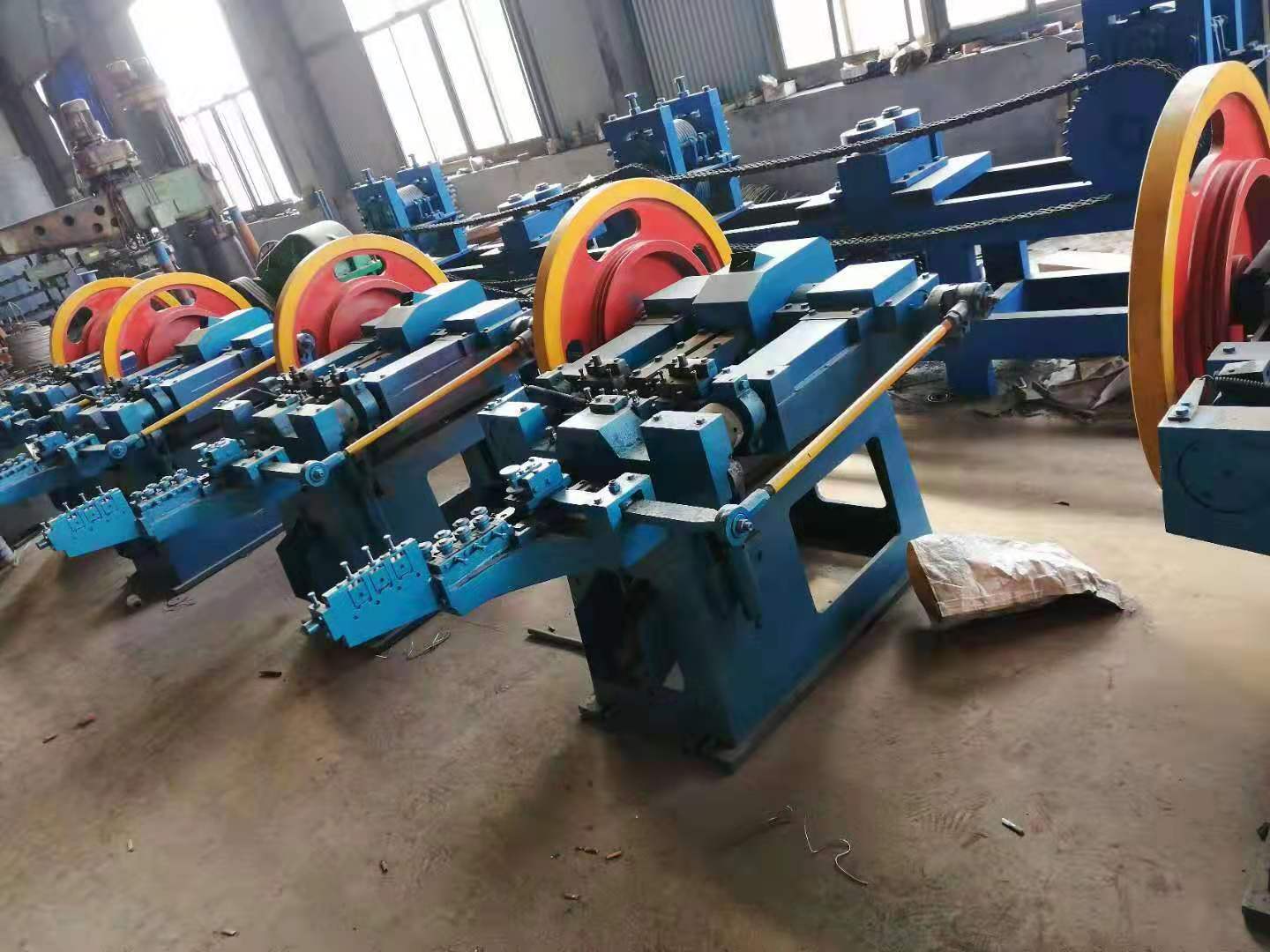 Characteristics
Z94C series High speed ,low noise nail making machine usually used to make normal nail, concrete nail, stainless steel nail, D shape and T shape nail.
This type equipment is consist of lubricating system and driving system.
The driving system include wire feeding,wire clamping ,wire cutting and stamping.
-High Speed

-Low Noise

-Less Impact

-Good Continuity

-Main components are made of quality steel, such as shaft, cams and gear.

-It adopts plunger and oil pipe lubricating structure.

-It can make the high quality of asphalt felt nails and other special nails used for high speed coil nail welder and coil nailers.
Z94-5.5C Steel Nail Manufacture Machine
This machine adopts piston structure to ensure the high working speed, low noise and less chance of impact characteristics, especially can make excellent quality YouMao nail and other special-shaped nail which are suitable for high speed studs for welding machine and nail gun. The nail making machine is used for producing various normal nails and special nails. Available Raw Material for nail making machine: Normal wire, new metal wire, waste rebar, scrap steel bar, hard-drawn wire, waste electrode, and other kind of waste steel.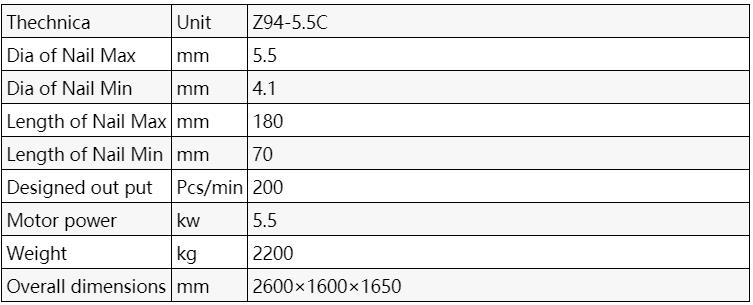 Wire nail making product line accessories and consumables

High quality wire nails