This machine is mainly used to straighten and cut round steel bar, wire rod, deformed steel bar, rebar, steel bar etc. Our steel bar staightening and cutting machine can process 4-14mm round steel bar or 4-12mm deformed steel bar. Fully automatic CNC control with high accuracy and working efficiency. It's mainly used in building and construction sites, rebar processing factory, bridge construction etc.
Main technical parameters: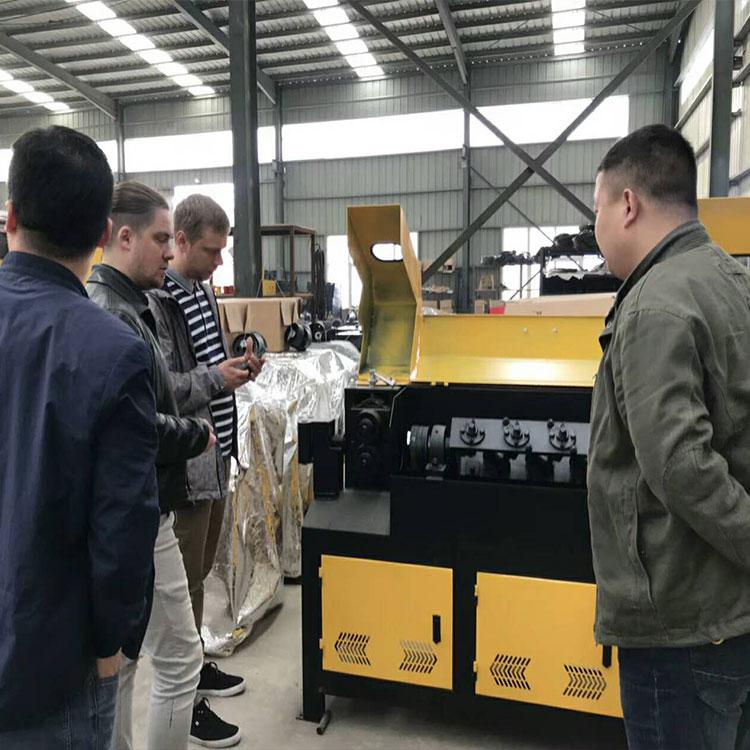 Reinforce steel bar machine main characteristics
1)Adopting adjustable speed traction to ensure the reliability of the feeding and avoid damaging the steel bar.
2) Straightening wheel, square blade and round blade are high quality alloy steel after heat treatment, which can work under heavy load and have a long service life.
3)This machine adopts CNC operating system, which can automatically stop working after completing the stated number .
4)The machine is zero error form .It saves more materials than the old machine.
Detailed
p
hotos
of rebar straightening and cutting machine
Kindly check the detailed photos of our 8-16 rebar straightening and cutting machine below: